The historic Main Stage at Thomas Point Beach has welcomed many of the greats of Bluegrass, and we are honored to continue the legacy.  This year promises to be a great year, and we can not wait for you to see what we have in store for you!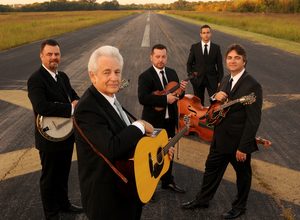 For fifty years, Del's music has defined authenticity for hard core and brand-new bluegrass fans alike.  The Del McCoury Band earned membership in the cast of the legendary Grand Ole Opry in 2003, and their first Best Bluegrass Album Grammy award two years later. They've made multiple appearances at the spectacular Bonnaroo Music Festival and launched an impressively popular annual New Year's Eve show at the Ryman Auditorium. Continue reading →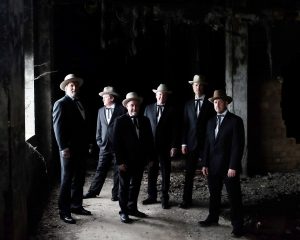 The Earls of Leicester have discovered a kind of magic that, when harnessed, allows moments once relegated to memories to roar back to life. Old sounds rattle loose chains of space and time that have kept us from forgotten joys … Continue reading →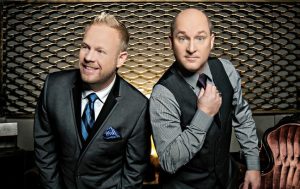 Dubbed the Rockstars of Bluegrass, the Dailey & Vincent duo has been hailed as one of the most elite Bluegrass Bands in America, having won numerous accolades including: three Grammy Award Nominations for the 2014 "Bluegrass Album of the Year;" 14 IBMA Awards (International Bluegrass Music Awards) as three-time "Entertainer of the Year," three-time "Vocal Group of the Year" and "Album of the Year" and four Dove Awards with three "Bluegrass Album of the Year" awards and "Bluegrass Song of the Year." Continue reading →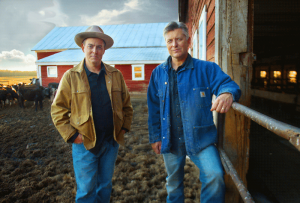 A No Depression blogger referred to members of the band as "..the Gibson Brothers who don't share the Gibson name." But there's no doubt they're a band of musical brothers as Steve Leftridge of PopMatters described them this way: "Eric and Leigh Gibson might have, pound-for-pound, the most impeccably fine-sounding traditional bluegrass band on the contemporary scene. …the reason these guys can't lose is that, quite simply, they sound so great. Eric and Leigh sing bluegrass' tightest harmony blend, and, instrumentally the group plays with unmatched alacrity and taste. " Continue reading →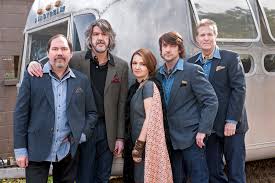 Initially formed by Gary Nichols, Richard Bailey, Mike Fleming, and Michael Henderson, and Chris Stapleton, the SteelDrivers received three GRAMMY® nominations and won an audience that was surprised and initially saddened by the 2010 and 2011 departures of Stapleton and Henderson. But the entries of Nichols and virtuoso mandolin talent Truitt have created a SteelDrivers band that carries the gutbucket ethic of the original combo, but pleases in different ways. Continue reading →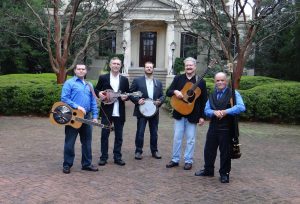 Momentum continues to build for this 23 year strong powerhouse band; Blue Highway has earned a collective 26 IBMA Awards, 6 SPBGMA Awards, one Dove Award, plus three Grammy nominations as a band, in addition to two prestigious Grammy Awards among its current members. Blue Highway's newly released album "Original Traditional"  is nominated for a 2017 GRAMMY Award for Best Bluegrass Album. Blue Highway was voted the Favorite Bluegrass Artist of All Time by the readers of Bluegrass Today in April 2016. Continue reading →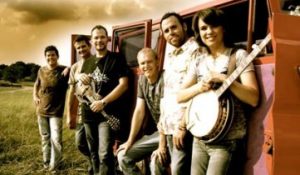 The Grascals' cutting-edge modern bluegrass is delivered with a deep knowledge of, and admiration for, the work of the music's founding fathers. It's a unique sound that has earned three Grammy® nominations and two Entertainer of the Year awards from the International Bluegrass Music Association, as well as national media attention including appearances on The Tonight Show with Jay Leno, Fox & Friends, The Late Late Show with Craig Ferguson, and CBS' The Talk. Continue reading →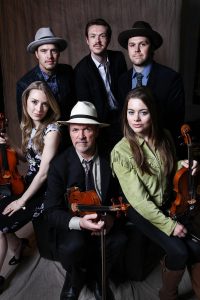 With his body of work including 45 feature albums of mostly his own compositions, Mark O'Connor has melded and shaped multiple influences into a new American Classical music. Mr. O'Connor's 2016 CD release with the O'Connor Band received a Grammy nomination for "Best Bluegrass Album" after spending nearly half of the year at the top of Billboard's bluegrass album chart. Continue reading →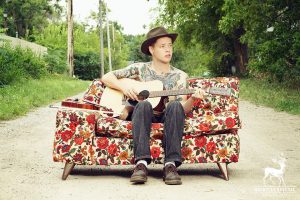 Billy Strings was practically born into bluegrass: his mother's water broke while she was attending a birthday party packed with musicians and baby Billy was born with the echo of guitars and banjos in his ears. Either that or Billy … Continue reading →
Thursday, Friday, Saturday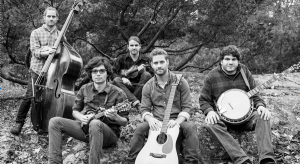 The Lonely Heartstring Band embodies the modern American condition—an understanding and reverence for the past that informs a push into the future. Since their beginnings in 2012, The Lonely Heartstring Band has been on the rise and shows no sign of slowing down. With their 2015 IBMA Momentum Award and their 2016 release of their debut full-length album on the legendary Rounder Records label, there is every reason to hope that they are at the front edge of a significant career. Continue reading →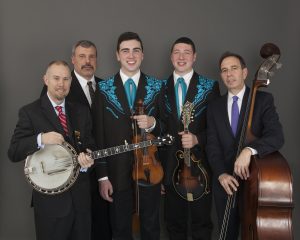 The Feinberg Brothers are an authentic bluegrass band featuring brothers Rourke (fiddle) and Patrick (mandolin), who are among the top young bluegrass artists in the North Eastern United States. The Feinberg Brothers released their first, self-titled recording in 2015, receiving a highlight review in Bluegrass Unlimited and extensive airplay across the US and Canada. Continue reading →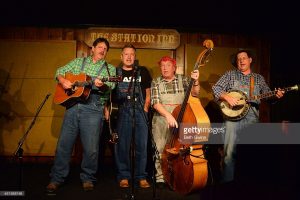 From the pastoral hills, hollers, shopping malls and interstate highways of Goodlettsville Tennessee, comes the most entertaining "blast from the past" since Lester Moran and the Cadillac Cowboys. They're the Tennessee Mafia Jug Band — five guys and a scrubboard, with roots like wisdom teeth.
This frolicking fivesome brightens up the stage with rib-tickling old time tunes. Even better, they have an utter lack of self-consciousness (and some might say any sense of decorum). Continue reading →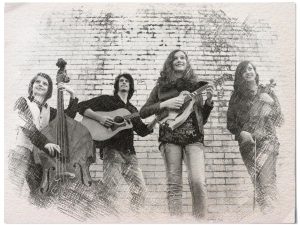 The Band of Kelleys isn't your ordinary family band. They have shared the stage with the most prestigous names in bluegrass, delvering a show with unprecedented personality and musicality that is rare to find in just one family.
This family is quickly rising in the world of bluegrass, recently nominated as one of the top ten youth bands selected internationally to perform at IBMA's World of Bluegrass in Raleigh NC. Continue reading →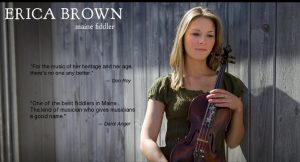 Erica developed an interest in music at an early age. At the age of seven, she was competing in fiddle contests with kids twice her age. At age nine, she was traveling throughout New England, Canada, and even Louisiana with … Continue reading →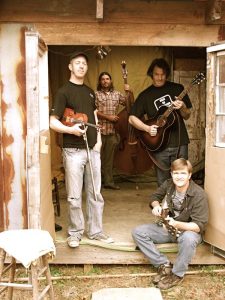 The Freight Hoppers play hard driving old time music with an emotional, raw excitement that keeps one foot planted in the past and the other in the present. The band gained national attention when they were featured on Garrison Keillor's A Prairie Home Companion on National Public Radio in 1996, winning second place in the show's Talent from Towns Under 2000 contest. The Freight Hoppers 3rd album was 'Mile Marker', released in 2010. Continue reading →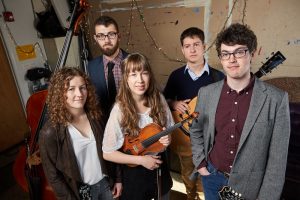 Mile Twelve is a fresh, hard driving young band beautifully walking the line between original and traditional bluegrass. Since their formation in the fall of 2014, Mile Twelve has quickly been on the rise. They released their debut 6-track self titled EP, won the Podunk Bluegrass Festival Band Contest and were nominated for a Momentum Award by the International Bluegrass Music Association This winter they will be heading into the studio in Nashville to record their debut full-length album. Continue reading →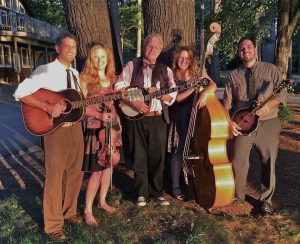 New England Bluegrass Band is a high caliber, tradition based Bluegrass music ensemble with an emphasis on powerful vocals with just the right instrumental backing and hot picking. Band members include Cecil Abels, "Lonesome" David Kiphuth, "Old Time" Dave Talmage. with frequent "Often Time" Members.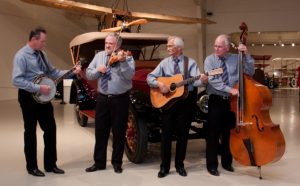 One of Maine's most popular and respected Bluegrass bands, The Katahdin Valley Boys have been thrilling audiences around Maine and northern New England since their blending of talents in 1998. The Katahdin Valley Boys take pride in presenting audiences with top quality traditional and contemporary Bluegrass and Gospel music. Continue reading →